Moin lieber Porschefahrer und Porschefahrerin!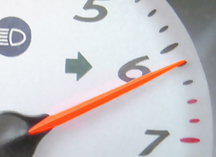 The "official" Absaroka driving season kicked off on April 20th with our annual tour to the Paradise Valley and Chico Hot Springs Resort.  The weather was the least favorable we've had, but we had a nice turn out to an event that is remaining very popular.
Driver's Education is the weekend of May 18 and 19 in Lewistown. As a reminder, if you're planning on attending, you need to go to the Big Sky's website for more information as there are some MAJOR changes to the tech inspection process you will need to take into consideration.  Remember, you will need to download a tech inspection form and have it completed (i.e. car inspected) 30 DAYS PRIOR to coming to the DE.  You can take this form to your favorite garage (Dana Motors will do this for $69.00) and have them look it over.  This is simply providing a qualified set of "eyes" to look your car over.  If you have any discrepancies you can resolve them prior to the track day.  At the track, there will be the regular grid tech as in the past. PCA Zone 6 Rep Dave Cooley is adamant about this because of new national DE directives.  It's real simple; no pre completed tech form – no DE for you.  Registration is on line and is also a requirement this year.  Please do it before you arrive.  The site is secure and will maintain your privacy.
For those not going to go drive in the DE Event, but wanting to get out of the house, I'm going to go to Lewistown on Saturday morning watch for a while and then go off to check out a new place for lunch and check out a possible future club destination.
I'm going to spend an hour or so watching the DE activities and catching up with other Absaroka members there.  I was then going to drive over to Utica, Montana for lunch at the Oxen Yoke Inn.  The Oxen Yoke is about 30 miles west of Lewistown.  Utica, Montana is a "little blink and you miss it" town off the highway to Great Falls.  I have heard through the grapevine that the Oxen Yoke Inn is home of the "Giant Burgers" and is a fun and authentic Montana cowboy bar.
If you're interested in coming along give me a ring.  The drive to Lewistown is about 2 hours and is actually quite nice.  The last 30 odd miles from Grass Range to Lewistown are very scenic and a fun Porsche driving road.  I was thinking of returning to Billings via Harlowton, and Lavina in the mid-late afternoon.
Next month is the 58th Porsche Parade in Michigan.  Greg Kohn, Graham Beckett and I are working on our route and are looking forward to the trip.
Thank you also to members Greg Kohn and Dennis and Sandi Zeiler for their recent renewals. I'd also like to welcome our newest members Brian and Andrea Legg from Billings and their 2001 Silver Turbo; and Bill Spire from Billings and his 1972 Orange 914.
Tschϋβ,
Dan