Moin lieber Porschefahrer und Porschefahrerin!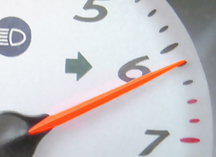 Where has the summer gone?  I can't believe it already August.  So far it has been a productive driving season here in the Absaroka Region with drives to Parade in Michigan; Cody, and Greybull, WY.
August is our biggest event the 6th All Euro Car Show.  Our chairman Greg Kohn has been actively working behind the scenes to make this the best AECS ever!  As I am sure you all know by now Jaguar USA will be here to showcase their newest models.  We suffered a setback when Rocky Mountain College cancelled on us a month before the show, but as they say when one door closes another opens.  This year we will be down the street at Veteran's Park which is probably a better venue anyways.  We will need your help in setting up, and being ambassadors for our club since this is also our biggest membership drive.
Our July event on the 27th of July was a trip down to Greybull, WY and return via beautiful Shell Canyon in Wyoming.  It'll was a long, but fun day.
For September there is a DE in Lewistown and driving tour to the Hay Bale Trail in Utica.  Where is Utica, Montana?  Come along and find out! Details for the event are on the website and found elsewhere in the newsletter.
Last month I was remiss in getting out a president's message and therefore didn't welcome our newest Absaroka members.   So, I'd like to officially welcome Robert and Chrissy Bunn from Riverton, WY.  They drive a Boxster S.
Thank you also to members Dan and Judy Amick, Randy Johnson, Tom and Sheri Moffet, Jesse Kloberdanz, Greg and Maxine Munson, Jerry Perkins and Shirley Trent, and Scott and Tonna Zieske for their recent renewals.
Tschϋβ,
Dan